We provide customized trip and a private car only for you and your family/group. If you want to spend few days in Jakarta and West java, here I provide an example of itinerary start from Jakarta to visit Bandung via Bogor and Puncak route. This itinerary is flexible depend on your interests, your needs, and traffic condition.
Puncak Pass
Puncak Pass is a famous route through hill range around Mount Gede – Pangrango. This route connects Bogor city and Bandung city via main road, Jalan Raya Puncak (Puncak Road). The Jalan Raya Puncak was part of the Great Post Road (De Grote Postweg) which built during the time of the Governor-General of the Dutch East Indies, Herman Willem Daendels (1808-1811). The Great Post Road, runs along the northern island of Java from Anyer (Banten province, formerly West Java) until Panarukan (East Java), connecting Batavia (the former name of Jakarta city) – Buitenzorg (former name of Bogor city) – Bandung. This Post Road was built to facilitate transportation and postal activities. It was the main road from Jakarta to Bandung before there is Cipularang Toll Road, a highway that connect Jakarta – Cikampek – Purwakarta – Padalarang, until Bandung city.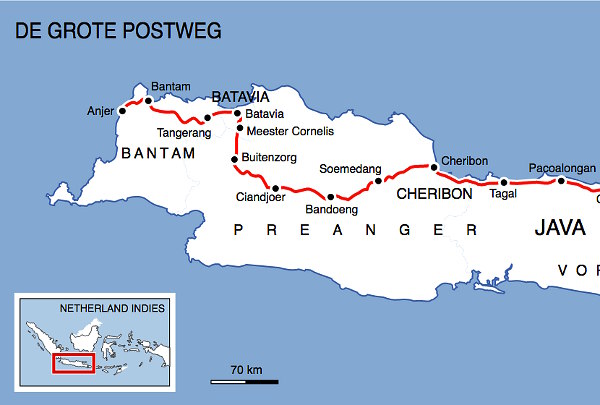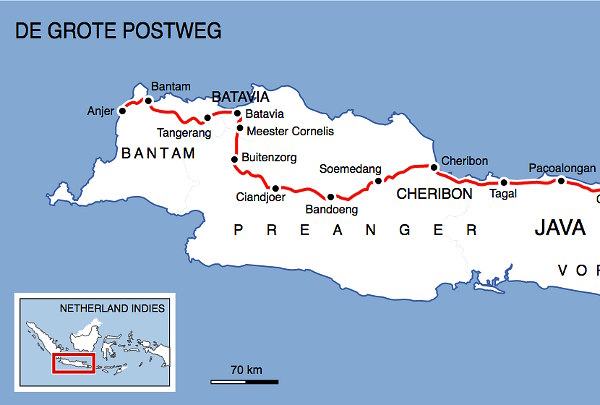 Puncak is a historic and popular destination for Jakarta people. Puncak itself has a meaning "peak". The area is situated on the highest place of the slope of Mount Gede – Pangrango. It is located about 80 Km south of Jakarta city. There are many famous destinations in Puncak area. Tea plantation, Paralayang (paragliding), and Taman Safari are the most popular destinations.
Itinerary
Start on Day 1, in Jakarta you can learn the history of Jakarta by visiting Fatahillah square in the Old Town Batavia, Fatahillah Museum, Wayang Museum, and Sunda Kelapa old harbour. Then you can see the landmark of the city, Monas. The other alternative places are: Ancol Dreamland, Museum Nasional, etc.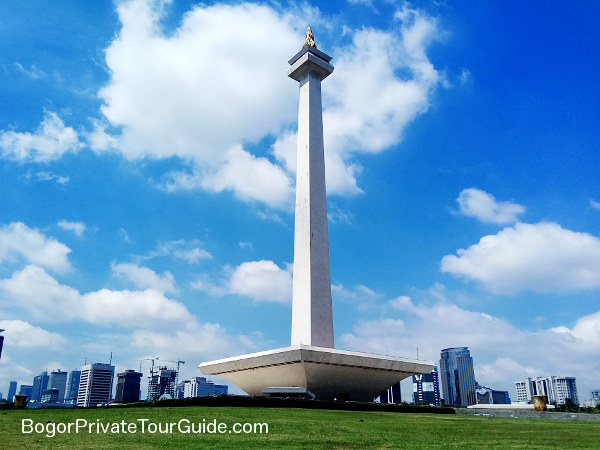 Day 2, visit Taman Mini Indonesia Indah (Indonesia Miniature Park) to learn Indonesia culture, then go to Bogor for nature tour. Visit Bogor Botanical Gardens, after that, stay in Bogor for one night.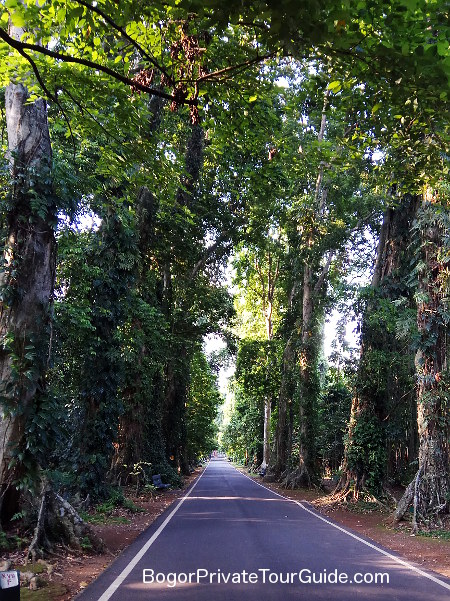 Day 3, visit Taman Safari and Puncak tea plantation on the way to go to Bandung via Puncak pass. Stay in Bandung.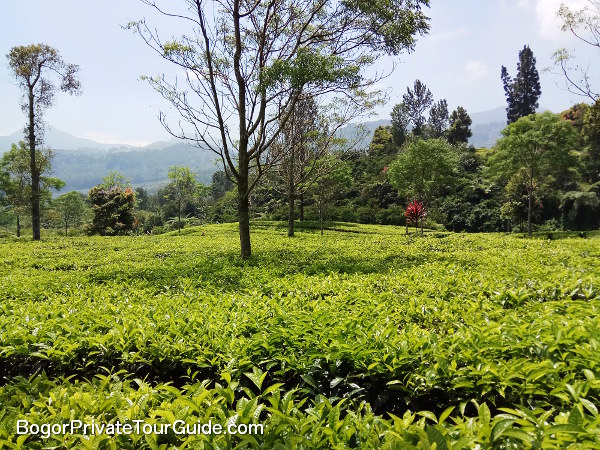 Day 4, visit Tangkuban Parahu volcano, then learn Sundanese traditional music and see dance performance at Saung Angklung Udjo. The other alternative places are Sariater hotspring, floating market, Gedung Sate, Kampung Daun, NuArt gallery, etc.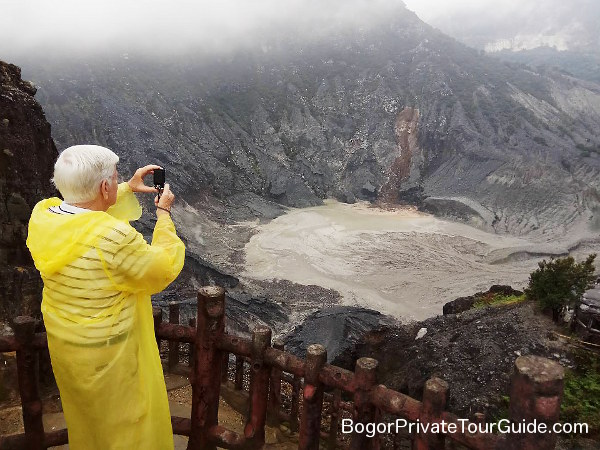 Day 5, visit Kawah Putih (white crater), see the scenic tea plantation, visit lake Patenggang, and pick strawberry in a farm. The other alternative places are Cibaduyut shoes market, Trans Studio Bandung, & Trans Studio Mall.