Car Rental with Driver in Jakarta and Java
Hello, my name is Marsudi Suwarna Adi, just call me Adi. I am the founder of BogorPrivateTourGuide.com. We are here to help you traveling around Jakarta, Bogor, Puncak, Bandung, and Pangandaran. Not only in Jakarta and West Java, we can also serve you until Yogyakarta, East Java, and Bali. Whether you are in a vacation, tour, or business trip; we will be happy to provide a car with personal chauffeur or driver guide. With our transportation service, you will tour at your own schedule, without rush. For inquiry, just send us an email to: suwarnaadi@gmail.com or WhatsApp/text me on this number: +6285226126069 with your requirements. Read the following articles for more info about us and our services.
In case you are busy and don't have time to read all content in this page, feel free to jump to any section that you need:
About Us
We are car rental with driver-guide service based in Jakarta & Bogor, Indonesia. We have also drivers in Bandung and partnered with other drivers in other cities in Java, Bali, and Lombok. In Jakarta and West Java, you can see lots of great attractions. The area is a mixture of historical city & great nature panoramas out of the city. Here, you can visit Monas (national statue), old town Batavia, Taman Mini Indonesia Indah (Indonesia miniature park), Taman Safari (the best safari park zoo in Indonesia), and Kebun Raya Bogor (Bogor Botanical Gardens), the largest garden in Indonesia which covers an area about 87 hectares with 15 thousands plants, located in the center of Bogor city and adjoin the Presidential Palace.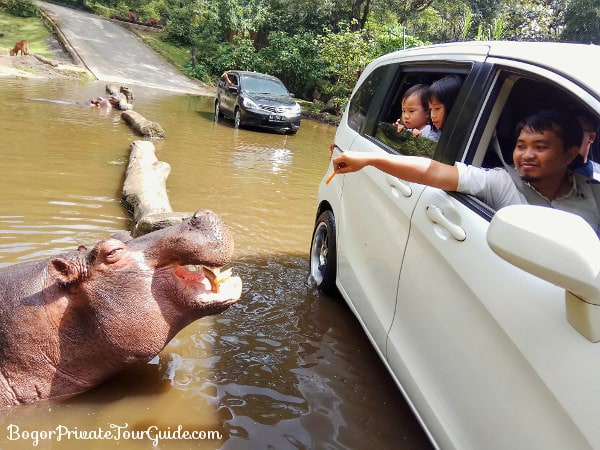 In Bandung & Garut, you can visit the famous Tangkuban Parahu volcano, the beautiful White Crater, and the attractive Kamojang crater, etc. Beside of those places, there are many many more interesting places that you should visit.
Below are my photos with many satisfied customers. I am not doing this service alone. I have some experienced drivers ready to be your driver. Please scroll down to know more about our friendly drivers.
Our Services
We will provide a car and experienced driver for you. As your private driver and guide, we will take you from your hotel, or pick up from an airport, to go to your destinations. We will go to the most beautiful areas. Also you can ask us to bring you to wherever you want. We drive MPV car. If you come with much more people, we can provide you a bus.
Private Tours
Personalized your trip by deciding places you want to visit and visit them in a comfortable air-conditioned private car with a good private driver. The car is only for you and you can decide what you want depend on locations and time permits. We offers private tours to locations all over Java island, especially in Jakarta & West Java area. Contact us to help you create an itinerary suitable for you. Whether you come alone, come for honeymoon, come with family & friends, or come with all of your colleagues in the same company, we are willing to help you enjoy your trip.
Car with Driver for Business Travel
Jakarta is a business city and the capital of Indonesia. That's why there are many international companies have their headquarters in Jakarta. We are ready to provide you car with professional driver to bring you to your meeting locations timely.
Bandung and Jakarta are also famous for their wholesale markets. People from Malaysia, Brunei, Philippines, and other countries like to visit the markets for business purpose: they buy things cheap here and sell it again more expensive in their countries.
Airport Pick Up and Transfer
We offer transfer service by car from/to airports: Soekarno Hatta International Airport, Halim Perdanakusuma Airport Jakarta, Bandung Husein Sastranegara International Airport, and other airports. Please send us your flight code upon your arrival so we can track the flight and pick up or drop off you at the right terminal. By booking us, you make yourself hassle free of waiting for a taxi as you arrive at the airport. We will happily wait for you at the arrival gate.
Interpreting Service in English
Many people in Jakarta and other cities in Indonesia cannot speak English at all. Mostly, only employees working at international companies, high starred hotels, and international restaurants can speak English well. Beside that, they cannot speak English. It is hard for tourist to communicate with local people. With us, communication is not a problem anymore. You can talk to local people who can only speak Bahasa Indonesia & local language. We will help you to interpret it.
Car Hire for Golf Holidays
Greater Jakarta (known as Jabodetabek: Jakarta, Bogor, Depok, Tangerang, and Bekasi) offers many golf courses spectacularly designed in the middle of green scenery and beautiful volcano as backdrop. Whether you are a recreational golfer or a professional golfer, you will find the perfect courses from more than 25 world case golf courses in the the Greater Jakarta where you can reach them easily from the middle of Jakarta city with us. You will never run out of choices if you play golf on courses every day for the whole month! See this article for list of golf courses in Bogor. I will write more list of courses on other cities like Jakarta, Depok & Tangerang next time.
Our Vehicles
We do not provide an escort girl and do not serve alcoholic beverages such as beers and wines.
Introducing Our Friendly and Experienced Driver Guides
Warno
I am Warno, your personal chauffeur and guide in Jakarta and Java. My pleasure is to help you and your family/group experience as good as possible. Driving in Jakarta and surrounding areas is not easy because of busy traffic. My commitment is to drive safely and use the best routes to reach your destinations and help you to get a wonderful trip.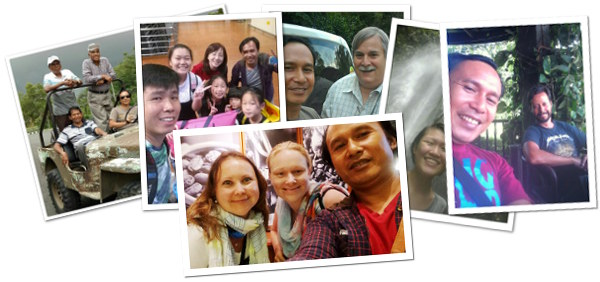 Thanks Mr. Adi for sending Warno with me. He is now my good friend! We had a wonderful 3 days and he's a good driver for your guests. Thanks for providing a great service 🙂

– Raymond Murphy from USA –
Hi Adi, Just wanted to say how fantastic Warno was, who drove us to the Taman Safari Park on Tuesday. Thank you for a great service, and have a great new year.

– Marc Watkins from Australia –
Thank you for organizing our trip. We had a great day and Warno is a really good driver! The best driver we had during our 4 weeks traveling through Java.

– Leandra from Switzerland –
Budi Setyawan
My name is Budi Setyawan and I would like to invite you to visit Jakarta and West Java with me. I am an English speaking tour driver-guide. I am happy to tailor your tour to your requirements.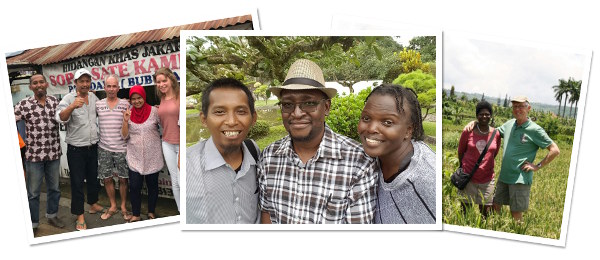 Hi Adi, we had a great day with Budi. He is a very good driver and a good person to spend a day with. Thanks so much. We are very happy to have him as our tour guide.

– Ragnar from Germany –
Budi was great – helpful and warm, my friends were very happy!! Thanks.

– Arthi from India –
Herry Syafrizal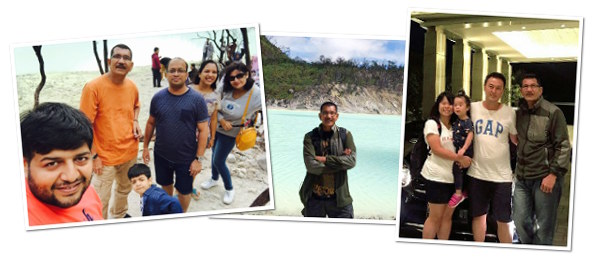 We visited Bandung in August 2017 as a grp of 5 ppl including a child. On searching for a tour guide online, we came across Herry n booked him after a brief conversation. He offered us d best quote based on our interests n schedule covering all the major attractions and airport pick-up n drop-off. He accompanied us to the tourist spots and told us abt their significance and helped us in clicking grp pics. Also prompt n proactive in responding to our needs. He is fluent in English n well accustomed locally. He is very polite and very patient. Our Bandung trip was a memorable one. Thanks to Herry. 🙂

– Rohit from Malaysia –
Kiki Gunawan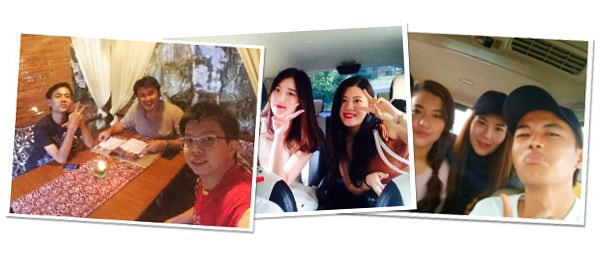 Hi, Kiki has sent us to Bandung. Thank you for intro me. He is a nice driver with superb skill, very gentle n helpful. These 3 days we hav fun with him.

– Vong from Malaysia –
Thank you. Trip with Kiki was very good. Safari park is amazing.

– Olavi-Jüri from Estonia –
Kiki was a wonderful driver and took great care of us for our trip to Taman Safari. He was very patient with my wife's constant requests to stop for photos. I will be contacting you for any clients that need a driver in Jakarta. Thank you for all your help.

– Randy Hilliard from USA –
Why Hire Us?
Rent car with driver and guide as one service.
Enjoy your trip with a pleasant driver who knows well about the area. Most of our drivers know the basic information about tourism places, but if you need more information in depth at the specific location, you can ask me to provide a tourist guide or just hire a local tourist guide at the location.
We've been providing this service for more than five years.
Our English speaking drivers are not only have good experiences, but are also equipped with Google Maps on their phones to know the traffic condition and find locations if needed.
Our services are inexpensive.
Because you do not need to rent a car and hire an English-speaking driver or tourist guide separately. It is not easy to find an English-speaking driver in Indonesia. we will serve you as your guide & your driver.
Don't be bothered by looking for some public transportations.
We will pick you up from your hotel or airport with a comfortable car with fully air-conditioning and clean interior.
Flexibility on schedule & destination.
You decide what you want in your destination with your own schedule. Or ask us to create an itinerary based on your interests, location, time permits, and traffic conditions. Time to visits are flexible, you can stay longer in a place if you want or stay shorter. Isn't it great?
We are travelers.
We drive by ourself to go around Bogor, Bandung, Jakarta, Yogyakarta, Central Java, and other cities or provinces; so mainly we know our way around the region and know what tourists need in their traveling commonly.
We do not drink alcohol.
Alcohol is enemy for us. Any amount of alcohol in our bloodstream can reduce our driving ability, putting you at risk and other people in danger.
About Jakarta
Jakarta is the capital, the largest city, and the most populous city of Indonesia. A city? Nope. It is a province with five administrative cities and one administrative regency lead by a governor. To make it simple, people normally assume it as a city. The province consist of Central, North, West, South and East Jakarta city, and the Thousand Islands regency. Totally it has population of about 10 millions in an area of 664 KM square. Can you imagine how dense is Jakarta? It has a very high population density of 14,500 people per square kilometer! No wonder if traffic is chaotic. That's why you need us to drive you around and outside.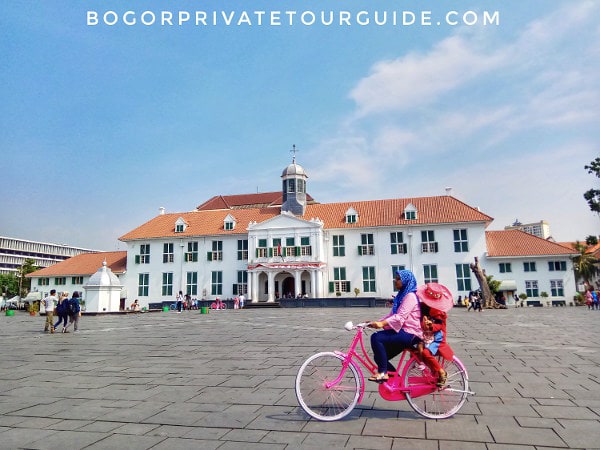 Jakarta is very rich in historical and cultural heritage. It was born on 22nd of June, 1527, when Fatahillah, a commander from Demak Kingdom attacked Portuguese and conquered Sunda Kelapa, an important harbor town and fish market on northwest of Java Island. Fatahillah then changed the name of the port area from Sunda Kelapa to Jayakarta, which means the glorious city. In the Dutch colonial period (started in 1619), Jan Pieterszoon Coen, the Governor General of Dutch East Indies, destroyed Jayakarta and built a town and renamed it Batavia. You can still see this town at Kota Tua (means old town). During World War II, The Dutch formally surrendered to the Japan. Batavia fell to the Japan and renamed Jakarta, a short name of Jayakarta.
About Bogor
Bogor is a city and regency in West Java. The city is located about 60KM south of Jakarta. It is famous as Kota Hujan, means the City of Rain, because it has higher frequency of rainfall than other cities. Bogor was born on June 3th, 1482 on the day of the coronation of King Siliwangi as the king of the Kingdom Pajajaran. At that time, Bogor has name Pakuan and was the capital of the Kingdom. During the Dutch colonial period, it was named Buitenzorg, means "Without worries". To escape the heat of Batavia (former name of Jakarta) in the hot summer season, Dutch Governor use Buitenzorg as summer capital. In the town, Dutch build a summer residence which is now become the Bogor Presidential Palace.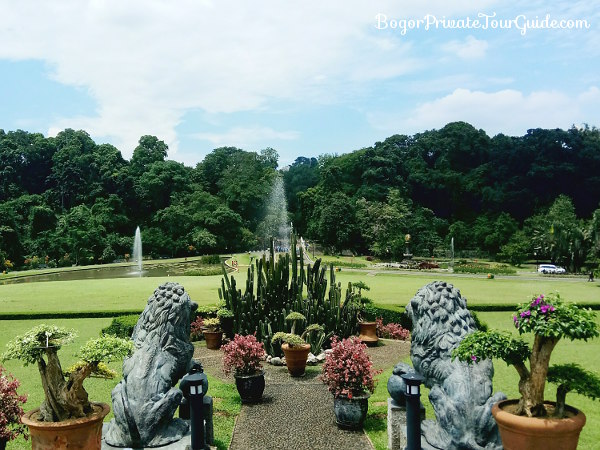 Bogor city has population about 1 million people on an area of 118.5 km2. The city is surrounded by the Bogor Regency with few mountain areas. The city and regency areas attracting lots of tourist. The main tourist attraction in the city is Bogor Botanic Gardens. It is the historic garden, the oldest, and the biggest botanic gardens in South East Asia.