Car Rental with Driver Service in Jakarta and Java
Hello, my name is Marsudi Suwarna Adi, just call me Adi. I am the founder of BogorPrivateTourGuide.com. We are here to help you traveling around Jakarta, Bogor, Puncak, Bandung, and Pangandaran. Not only in Jakarta and West Java, we can also serve you until Yogyakarta, East Java, and Bali. Whether you are in a vacation, tour, or business trip; we will be happy to provide a car with personal chauffeur or driver guide. With our transportation service, you will tour at your own schedule, without rush. For inquiry, just send us an email to: suwarnaadi@gmail.com or WhatsApp/text me on this number: +6285226126069 with your requirements. Read the following articles for more info about us, our service, and some beautiful destinations.
We are based in Jakarta & Bogor, Indonesia. We have also drivers in Bandung and partnered with other drivers in other cities in Java. In Jakarta and West Java, you can see lots of great attractions. The area is a mixture of historical city & great nature panoramas out of the city. Here, you can visit old town Batavia, Taman Mini Indonesia Indah, Taman Safari–the best safari park zoo in Indonesia–, and Kebun Raya Bogor (Bogor Botanical Gardens), the largest garden in Indonesia which covers an area about 87 hectares with 15 thousands plants, located in the center of Bogor city and adjoin the Presidential Palace. Beside of those places, there are many more interesting places that you should visit.
Our Services
We will provide a car and experienced driver for you. As your private driver and guide, we will take you from your hotel, or pick up from an airport, to go to your destinations. We will go to the most beautiful areas. Also you can ask us to bring you to wherever you want. We drive MPV car. If you come with much more people, we can provide you a minibus.
We do not provide an escort girl and do not serve alcoholic beverages such as beers and wines.
Introducing Our Friendly and Experienced Driver Guides
Warno
I am Warno, your personal chauffeur and guide in Jakarta and Java. My pleasure is to help you and your family/group experience as good as possible. Driving in Jakarta and surrounding areas is not easy because of busy traffic. My commitment is to drive safely and use the best routes to reach your destinations and help you to get a wonderful trip.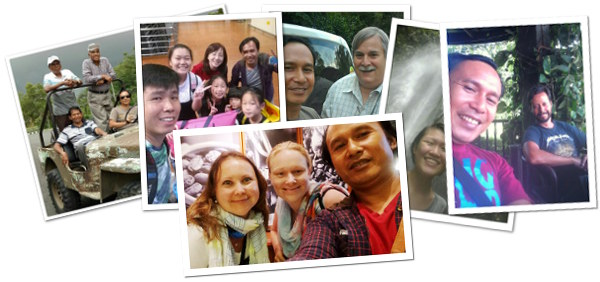 Thanks Mr. Adi for sending Warno with me. He is now my good friend! We had a wonderful 3 days and he's a good driver for your guests. Thanks for providing a great service 🙂

– Raymond Murphy from USA –
Hi Adi, Just wanted to say how fantastic Warno was, who drove us to the Taman Safari Park on Tuesday. Thank you for a great service, and have a great new year.

– Marc Watkins from Australia –
Budi Setyawan
My name is Budi Setyawan and I would like to invite you to visit Jakarta and West Java with me. I am an English speaking tour driver-guide. I am happy to tailor your tour to your requirements.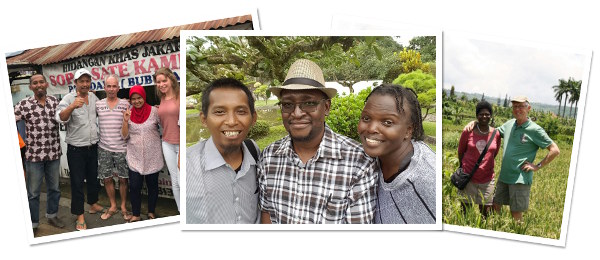 Hi Adi, we had a great day with Budi. He is a very good driver and a good person to spend a day with. Thanks so much. We are very happy to have him as our tour guide.

– Ragnar from Germany –
Budi was great – helpful and warm, my friends were very happy!! Thanks.

– Arthi from India –
Herry Syafrizal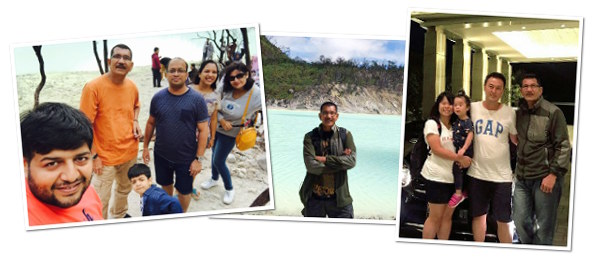 We visited Bandung in August 2017 as a grp of 5 ppl including a child. On searching for a tour guide online, we came across Herry n booked him after a brief conversation. He offered us d best quote based on our interests n schedule covering all the major attractions and airport pick-up n drop-off. He accompanied us to the tourist spots and told us abt their significance and helped us in clicking grp pics. Also prompt n proactive in responding to our needs. He is fluent in English n well accustomed locally. He is very polite and very patient. Our Bandung trip was a memorable one. Thanks to Herry. 🙂

– Rohit from Malaysia –
Kiki Gunawan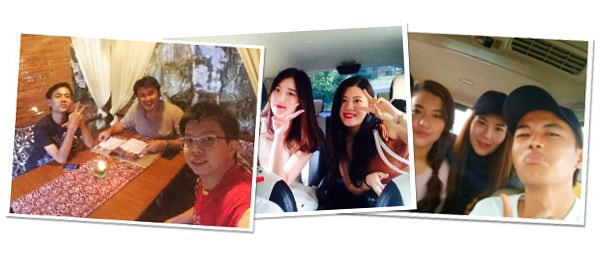 Hi, Kiki has sent us to Bandung. Thank you for intro me. He is a nice driver with superb skill, very gentle n helpful. These 3 days we hav fun with him.

– Vong from Malaysia –
Thank you. Trip with Kiki was very good. Safari park is amazing.

– Olavi-Jüri from Estonia –
Why Hire Us?
Rent car with driver and guide as one service.
Our services are inexpensive. Because you do not need to rent a car and hire an English-speaking driver or tourist guide separately. It is not easy to find an English-speaking driver in Indonesia. we will serve you as your guide & your driver.
Don't be bothered by looking for some public transportations. We will pick you up from your hotel or airport with an enjoyable car that has clean interior.
Flexibility on schedule & destination. You decide what you want in your destination with your own schedule. Isn't it great?
We are travelers. We drive by ourself to go around Bogor, Bandung, Jakarta, Yogyakarta, Central Java, and other cities or provinces; so mainly we know our way around the region and know what tourists need in their traveling commonly.
We've been providing this service for more than five years.
We do not drink alcohol.
Contact Us
Do you have any question about tour, car hire with driver, or travel planning services? Just drop me a message on WhatsApp number: +6285226126069, or email suwarnaadi(at)gmail.com