An Example of Suggested Itinerary: How to Spend Few Days in Jakarta and West Java as Part of Your Journey in Indonesia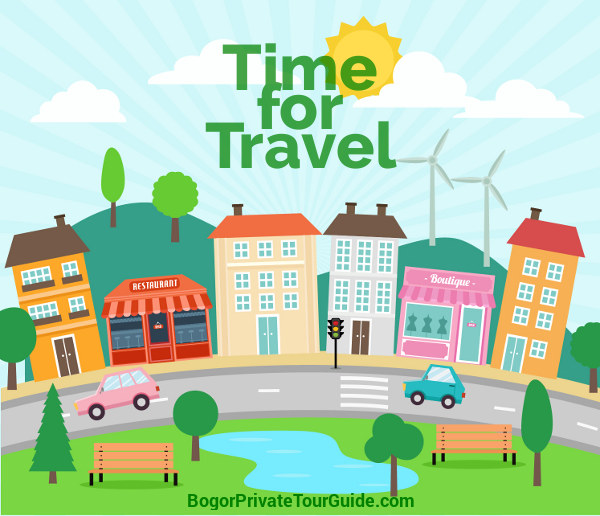 You can create your own great itinerary. If you don't know what to do, you can see the list of things to do, and I can help you to create an itinerary personalized for you. Here I provide an example of itinerary. I presume you want to visit Indonesia and see many beautiful places along your trip from Jakarta until Bali.
Start on Day 1, in Jakarta you can learn the history of Jakarta by visiting Fatahillah square in the Old Town Batavia, Fatahillah Museum, Wayang Museum, and Sunda Kelapa old harbour. Then you can see the landmark of the city, Monas. The other alternative places are: Ancol Dreamland, Museum Nasional, etc.
Day 2, visit Taman Mini Indonesia Indah (Indonesia Miniature Park) to learn Indonesia culture, then go to Bogor for nature tour. Visit Bogor Botanical Gardens, after that, stay in Bogor for one night.
Day 3, visit Taman Safari and Puncak tea plantation on the way to go to Bandung via Puncak pass. Stay in Bandung.
Day 4, visit Tangkuban Parahu volcano, then learn Sundanese traditional music and see dance performance at Saung Angklung Udjo. The other alternative places are Sariater hotspring, floating market, Gedung Sate, Kampung Daun, NuArt gallery, etc.
Day 5, visit Kawah Putih (white crater), see the scenic tea plantation, visit lake Patenggang, and pick strawberry in a farm. The other alternative places are Cibaduyut shoes market, Trans Studio Bandung, & Trans Studio Mall. This is the end of the trip with me in West Java.
Day 6, you can go by yourself to go to Yogyakarta. You can take a train or airplane. After spending enough time in Yogyakarta, you can go to Mount Bromo in East Java and continue your journey to Bali.